Our Katy Services
Proudly serving Houston, Sugar Land, Katy, Pearland, Stafford, Missouri City, Richmond & Rosenberg.
We Treat Your Property like it is Our Own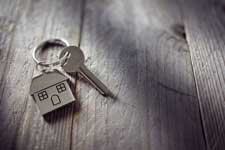 Thank you for your interest in our management services for your property. We at Sugarland Property Management realize your need for an honest, professional and knowledgeable property management company and strive to meet all your expectations and more! Our goal is to enable the property owner to enjoy the benefits of ownership without having to deal with the day-to-day problems involved in caring for the property. Our company has expert managers and employees, with over 25 years of combined experience in the property management industry.
What we do as your Katy property manager:
Leasing of your Rental Properties
Market Analysis of your Property
Listing Home on HAR (multiple listing service) and also on over 300 Websites
Thorough Tenant Screening
Property Inspections during Lease (available service option)
Coordinate all Maintenance & Repair issues
24 hour Emergency Maintenance Service
Delinquency Notices
Negotiation of Renewal Leases
Handling of all HOA issues
Collecting Rents, Security & Pet Deposits
Monthly Management Reports
Online Access for Statements and Payments
Year End Statements and 1099's
Electronic Fund Deposits
Assisting clients with buying and selling their properties
Inquire About Our Services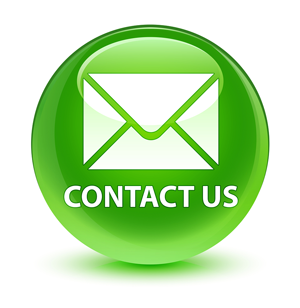 Services at a Glance:
Advertisement of Property

T

he most effective form of advertisement utilized in the Real Estate market today is through the internet. All the homes whether for Lease or Sale, are listed on the Houston Association of Realtors MLS system giving all area Realtors information on your home(s). The homes are then automatically listed on over 300 additional websites. These are just some of the websites we place our listings on: Realtor.com, Har.com, Houston Chronicle, Houston.org, Google, Homes.com, Trulia, Zillow and many more websites.

Tenant Application Processing

Sugarland Property Management performs a thorough verification on each applicant, which includes a Credit Check, Employment Verifications, Background checks, and most importantly, Rental References. Our thorough screening process allows us to secure the best tenants possible and that's why 97% of the tenants approved through this method pay rent timely and take great care of your investment property.

Collecting Rents, Security Deposits, & Pet Deposits

All rental payments are due by the 3rd of every month. Any expenses are deducted and the remaining proceeds are deposited directly in the owner's bank account by the 12th *of the current month!
Tenants are required to pay a security deposit equal to one month's rent in most cases.
These deposits are kept in the trust account so that any tenant deposit refund can be sent in a timely manner at the end of their lease.
Tenants who have not paid their rent by their due date will receive late notice phone calls and written late notices at the appropriate intervals.
Although evictions are rare, Sugarland Property Management will arrange for the tenant to be removed when necessary using the eviction courts system usually within 45 days. Our late charge policy is strictly enforced.

Property Reviews

Are you aware of the condition of your investment throughout the lease?
Does your tenant have an unauthorized pet?
Are there several unauthorized roommates living in the home?
One of our plans offers property condition reviews during the lease term. Our property managers perform a review of the condition of the home once management begins, 60 days after each tenant move's in and on an annual basis upon lease renewal. It is imperative to be aware of the condition of your investment and our property reviews will do just that.

Maintenance and Repair Requests

We provide qualified and reasonably priced subcontractors to properly perform maintenance tasks.
Tenants are required to pay a $75 "repair deductible" for majority of the repairs. This assists the owner in keeping the maintenance & repair costs at a minimum. We do waive the repair deductible for the first 2 weeks of the lease.
Only licensed contractors are called to make repairs on major air conditioning, heating, plumbing and electrical repairs.
We closely control and supervise our maintenance work. We know how much repairs should cost and how long they should take to complete.
Property owners are notified of any single repair that exceeds $300, except in cases of an emergency.

Negotiating Renewal Leases

Renewal leases are negotiated with the owner's best interest in mind.
Renewal rates are set based on market conditions, quality of the tenant, type and marketability of the property, and time of year.
Our best tenants are offered renewal rates at just below the market rate proving to the tenants that we would like to keep them "on board" and also proving that it would be in their best interest to renew.
Handling lease negotiations in this manner has allowed us to maintain a higher than market occupancy rate!

Accounting Services- Owner's Reports

We do the bookkeeping. Our computer systems keep complete, accurate records of every income and expense that affects your property and provides a report via email by the 12th of every month.
These monthly reports show all deposits made, expenses paid out with original invoices from contractors attached, and any owner contributions.
Owner's have access to property related documents online through their owner's portal.
Rental proceeds can be deposited into your bank account or mailed.
Also, end of the year reports and 1099's are sent to all owners for tax purposes.
Let's Get Started
Once you are ready for the next step, give us a call or email us. We will then provide a management proposal for your property and answer any other questions that you have prior to getting started. All of the paperwork can be done electronically and there is no need to print anything. We like to make things simple and easy for clients and there is also no set up fee!
The property owner provides the management company with a $300 owner's reserve ("deposit") to be held in the trust account when management begins.
Additional Services Available:
Property Renovations
Expatriate Home Management
Resale Homes & New Home Sales
Eviction Processing
Sugarland Property Management offers very reasonable management and leasing fees to our clients. Our fee is 6% to 8% of the monthly collected rent. A leasing fee equal to one month's rent is charged with a much smaller fee for negotiating renewal leases. Please call us for a rundown of how the fees are calculated. Please take note that SPM never charges a set-up fee.
*There are some repairs which are not caused by negligence of the tenants that will be paid entirely by the property owner. Such as air conditioning units, water heaters, etc. Please review paragraph 18 (C1) of the lease agreement.
*if the 12th falls on a weekend, proceeds will be deposited by the next business day.
What Our Clients Say About Us
Katy Area Information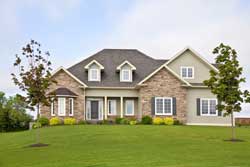 Katy is a city in the U.S. state of Texas, within the Houston–The Woodlands–Sugar Land metropolitan area. The city is located in Harris, Fort Bend, and Waller counties. The population was 14,102 at the 2010 census, up from 11,775 at the 2000 census. The population was estimated to be 16,158 in 2015.
In the mid-1800s Katy was known as "Cane Island", named for the creek that runs through the area, a branch of Buffalo Bayou. The creek was filled with cane, presumed to have been planted by earlier residents to aid in fur trapping. In the middle of the flat coastal prairie, this "island" of cane was surrounded by an ocean of tall grass; thus the area became known as "Cane Island". The trail from Harrisburg to San Antonio, known as the San Felipe Road, ran right through it. Source From Wikipedia
Areas We Serve