Currently managing your own property?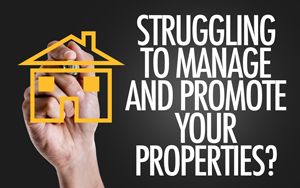 Ask yourself these questions:
Are you forced to keep up with the ever changing fair housing laws and other legislation regarding tenancy, including lead-based paint and toxic mold policies?


Are you concerned about the possibility of a tenant suing you...and winning?


Do you have to deal with the collection of rents, late payments, and bounced checks?


Do you dread confrontation with tenants, trying to convince them to take care of the property better or start paying their rent on time?


Do you cross your fingers, hoping that you won't have to deal with the move-out / advertising / move-in process that occurs between tenants?


Do you struggle with the process of advertising and showing your vacant home, interviewing tenants, taking applications, and running credit and background checks?


Do you sometimes feel that you spend all of your time collecting checks, paying vendors, and performing all of the accounting necessary on your rental?
Maybe it's time for a change? Let someone experienced in this field take care of these aspects so you the owner, can relax!